AfterLease BOX has an extensive reporting module, which allows you to have ongoing control over the sale process of each item. The system keeps complete statistics that include assortment groups, bidders groups and various time periods. In addition, AfterLease BOX also monitors the dates of insurance policies and technical inspection of the offered vehicles. You can easily check when it is time for policy renewal or technical inspection.
Built-in incurred costs module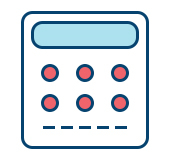 In addition, the system has a built-in incurred costs module. What does this mean for the user? AfterLease BOX itself calculates the costs of storage, valuations, transport, etc. Thus, at any time, you can check what costs accrue to a particular unit.